Mr Marios Antoniades a chemist who specialized in wine chemistry, after he works for eight years in big winery as chief chemist in quality control, he decided to produced his own wine by the traditional way his grand father did.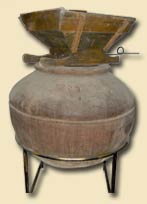 From the big jars(volume of 800L each) known as <pithari > we own, we realize that the history of winemaking in the family begun the year 1780 and in 1837 we have a production of 7000-8000Litres of bulk wine in this jars <pithari>.The method they used for winemaking is the method we follow, without pressing the grapes by pressing machine.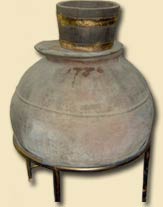 The M.Antoniades winery ltd established in 1994.



The winery, is in the traditional area of "Krasochoria" on the slopes of Afames mountain(1000m high) in Mandria village of Cyprus and is able to produce quality wines of Controlled Appellation of Origin.